We recognize that all of our patients are unique, and deserve to receive dental care that reflects their individual needs. Our experienced and talented dental team is committed to working with you and your family to create a comfortable, stress-free, and rewarding dental experience every time you visit our practice. We are pleased to welcome you and your family, and we look forward to working with you.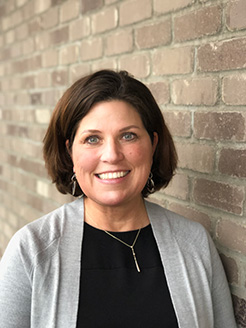 Carla
Office Manager
I've had the pleasure of being part of the O'Brien Dentistry Team since 2015! I'm passionate about being a patient advocate. There's nothing like the satisfied look on a patients face when they've navigated the sometimes confusing world of insurance/financing and the unknown of treatment to come out the other end with an even bigger and better smile. To calm fears, answer questions and help make treatment possible, especially in a soothing environment is rewarding to me.
I am a local , as I grew up on Day Island. I've lived in Gig Harbor for the past 25 years. My husband Bill and I have two grown daughters as well as two fabulous granddaughters!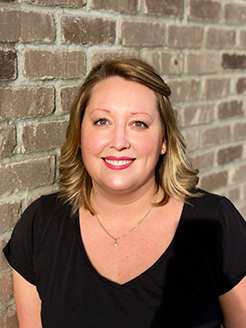 Christina
Dental Hygienist
I enjoy getting to know my patients on a personal level, and to be able to provide care to their specific needs.
I am married with two daughters. We love being outdoors and traveling.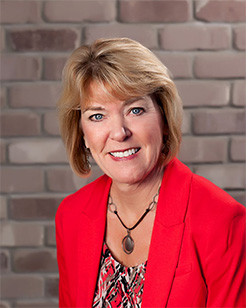 Colleen
Dental Hygienist
It's a joy to work with so many unique individuals each day. Having the opportunity to improve their oral health and brighten their smile, all the while learning about their lives and interests, never gets old. I've been in the dental field since 1977 and with our office since 1996, so I've built some wonderful friendships with our patients. I take part in the initial examinations, take dental X-rays, perform dental cleanings and preventive care, and offer oral health education. It's very satisfying when a patient comes for a recall visit and their mouth is healthy because of the information I've offered.
Forty years ago I met and married a "Lakewood Boy." We've raised four children here, and have been involved in a variety of activities throughout our community.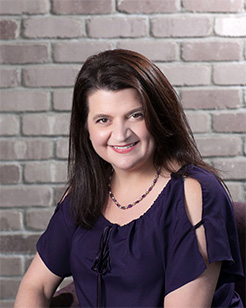 Jammie
Dental Assistant
My focus is on providing the best dental experience to each patient. Our team isall about making sure a patient is relaxed and comfortable in our care, and we'll do whatever's necessary to make that happen. My work day is spent performing a number of tasks. I provide chairside assistance to Dr. O'Brien as she cares for patients. I also perform lab work and am a sterilization technician. And I'm a CEREC® specialist, too. I love combining technology and compassion to the benefit of our patients. After working in the dental field since 1991, I still love it!
Spending quality time with my two children, Briana and Spencer, is my priority when I'm not in the office. Now that my children are older, I'm enjoying finding "me" again, through fitness and great friends.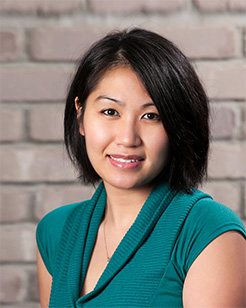 Jandy
Dental Hygienist
Every day I come to work looking forward to the conversations and laughter I'm going to share with my patients, while we work together to improve and maintain their oral hygiene. I spend my days delivering preventive and therapeutic care, and talking with each person about their specific oral hygiene practices and needs. I strive to ensure each patient understands why it's important to keep their mouth in great shape, and how to do it. Instead of lecturing, I provide solutions that work for them and their lifestyle.
My husband Manny and I share our lives with our two sons, and Ivy, a sweet and sassy miniature Schnauzer. I love spending my free time with family and friends, and taking long walks with Ivy.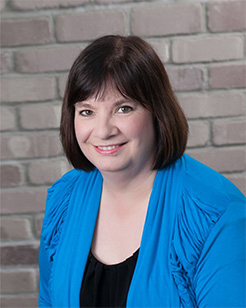 Lori
Patient Concierge
I love spending time with people, especially when they share stories about their lives and experiences. I started with O'Brien Dentistry in 1998, and each day has provided me with wonderful exchanges with the most amazing people: our patients! It's an honor to care for such great people, and I love that they're smiling when they arrive. I greet patients as they come through the doors, research insurance coverage, am the appointment scheduler, and oversee the hygiene recall process, too.
I've been a single mom to my sons, Andrew and Robbie. They survived my parenting and are now wonderful adults. Outside work, I can be found rooting for my favorite teams, being active in my church, and in the middle of a good book.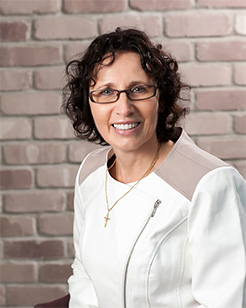 Sylvia
Restorative Assistant
I started in the dental field in 1973 and have been part of the O'Brien Dentistry team since 1999. Every day at the office means making a difference for our patients: I focus on their comfort and concerns, and make sure they understand all aspects of the care we provide. Education is important, as the more knowledgeable a patient, the better they are able to care for their oral health and make good decisions. I spend my time primarily caring for patients, working on fillings and taking impressions. I also handle ordering for the office.
I have two sons, and always have one or two long-hair German Shepherds, too. I love to read and garden, enjoy skiing, biking, and running, and always make time to work with my dog.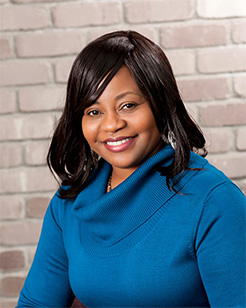 Vanessa
Dental Assistant and Sterilization Technician
I started working at O'Brien Dentistry in 2004, and have loved every minute of my time here. Because we focus on establishing long-term relationships with our patients, I've had the opportunity to develop some wonderful friendships, and look forward each day to seeing those friends and meeting people new to the practice, too. I perform various duties throughout the office, as needed, and like the rest of the team, am always willing to pitch in with a willing hand wherever I'm needed.

My handsome husband Larry and I have a fabulous son, Eric. I love singing, and am a fan-a-tic for the great "America's Team," the Dallas Cowboys.